Who Covers Medical After Workers Compensation Settlement?
Who Covers Medical After Workers Compensation Settlement?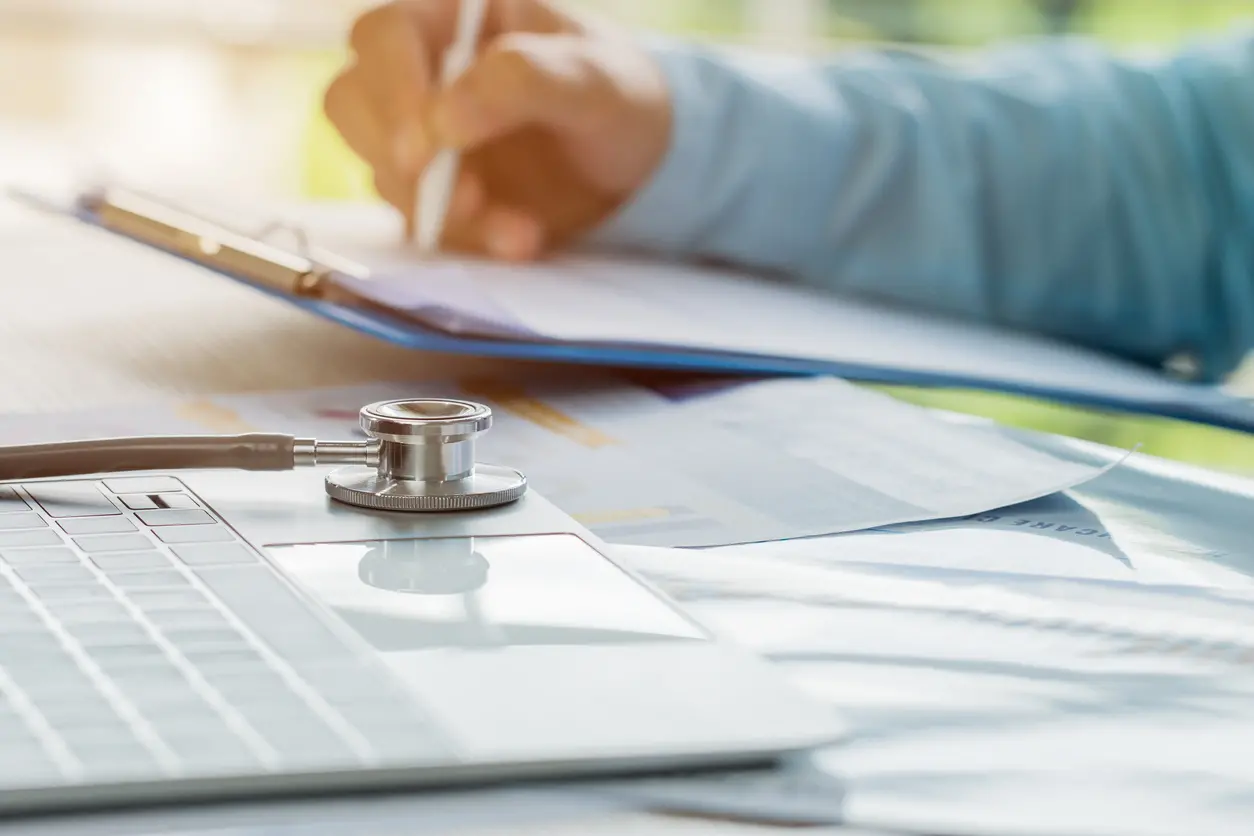 Work injuries can be traumatic and confusing. For example, if you're hurt on the job in St. Louis, do you have to go through workers' compensation to get medical treatment, or does your private health insurance plan pay for your care?
Workers' Compensation Pays for Medical Treatment After a Work Injury in Missouri
In Missouri, workers' compensation laws require employers and their insurers to provide medical treatment and care to "cure and relieve the employee from the effects of the injury."
This generally includes all medical costs, including but not limited to authorized medical treatments, prescription medications, medical devices, and all other medical bills and costs incurred by the injured employee.
In addition, there is no deductible. There are no additional costs or "fine print." All of the medical costs of the injured worker are paid by the employer or its workers' compensation insurance company. In most cases, this even includes travel costs and other related expenses for medical care.
This means that workers' compensation insurance is actually much better than private health insurance if you are injured on the job. Most private health insurance plans have deductibles and out-of-pocket costs. If you are injured on the job, you do not have to worry about these costs.
However, your employer and/or their insurer is allowed to choose your healthcare provider or doctor in Missouri. You do have the option to choose your own doctor after a work injury but at your own expense.
Your Private Health Insurer May Not Pay for Your Care if You Choose a Different Doctor
So, what happens if you choose your own doctor instead of going through workers' compensation? Well, you're able to pay out of pocket for your treatment – but your private health insurance company may refuse to cover your treatment.
Because workers' compensation insurance is intended to pay for work injuries, most private health insurance companies have special language and clauses in their policies, which exclude treatment for work-related injuries.
So, if you do not choose to see the doctor chosen by your employer, you can see another doctor. But you will likely pay all medical expenses out of pocket. You cannot use your private health insurance plan in most cases.
"What if My Case Is Pending or Wrongly Denied?"
If you need medical care for your injury and your workers' compensation case is pending or denied, you may be able to go through your private health insurance.
However, you should inform your health insurance company about the situation and that your workers' compensation insurance company denies you the treatment you need.
You also should speak with a St. Louis workers compensation lawyer to protect your rights and get you the compensation you deserve. If you have been hurt at work, you deserve compensation for your injuries and lost wages. A lawyer can help speed up the process and ensure you get the workers' compensation benefits you need and are entitled to.
Speak With an Experienced Work Injury Lawyer
Trying to get the medical attention and compensation you deserve after a work injury in St. Louis can be very difficult, particularly if your employer or their insurance company is uncooperative.
To protect your rights. If you need help with any aspect of the workers' compensation process, contact The Law Office of James M. Hoffmann today. Our experienced attorneys can help you get the benefits you deserve after your Missouri work injury. Call us 24/7 at (314) 361-4300 for a free case evaluation.
Legal Articles Additional Disclaimer
Lawyer.com is not a law firm and does not offer legal advice. Content posted on Lawyer.com is the sole responsibility of the person from whom such content originated and is not reviewed or commented on by Lawyer.com. The application of law to any set of facts is a highly specialized skill, practiced by lawyers and often dependent on jurisdiction. Content on the site of a legal nature may or may not be accurate for a particular state or jurisdiction and may largely depend on specific circumstances surrounding individual cases, which may or may not be consistent with your circumstances or may no longer be up-to-date to the extent that laws have changed since posting. Legal articles therefore are for review as general research and for use in helping to gauge a lawyer's expertise on a matter. If you are seeking specific legal advice, Lawyer.com recommends that you contact a lawyer to review your specific issues. See Lawyer.com's full Terms of Use for more information.