What's the Role of Personal Injury Attorneys in a New York Dog Bite Claim?
What's the Role of Personal Injury Attorneys in a New York Dog Bite Claim?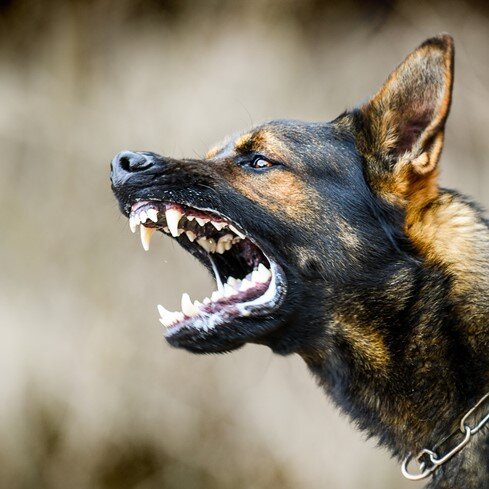 Like other injuries, dog bites can be painful and distressing. In addition to causing physical and psychological pain, dog bites can negatively impact your life and, in serious cases, lead you to take time off work to recover.
Thankfully, personal injury attorneys can help you make a claim and receive compensation for injuries suffered and lost earnings. Let's consider five ways personal injury attorneys can help you in a dog bite injury case.
Roles and Responsibilities of a Dog Bite Injury Attorney
1. Negotiate with the Dog Owner's Insurance Carrier: An experienced attorney specializing in dog bite injuries will understand the monetary value of your claim and can help negotiate the settlement you deserve.
2. Provide Professional Advice: Another role of a New York personal injury attorney is to guide you on what to do when you find yourself the victim of a dog bite. For instance, they may advise you to seek immediate medical treatment and keep the evidence for use at the time of trial.
3. Proving Dog Owner's Liability for Injuries: In the event of a dog bite, the dog owner could be found legally liable for the damages suffered by the bitten person. A skilled attorney will go through the evidence and determine who was liable for the injuries and then build a strong case on your behalf.
4. Represent You in Court: The insurance company may be unwilling to offer you a fair settlement. However, skilled dog bite attorneys are aware of the tactics used by insurance adjusters to reduce or deny victims' compensation. They may decide to take the case to court to get you the compensation you deserve.
5. Obtain The Necessary Evidence: Under New York law, if a dog injures you, it's generally the responsibility of the owner to cover your medical expenses. However, you need to prove the dog owner was negligent. A skilled dog bite attorney can help you collect all the evidence you need to prove your case. This includes witness statements, medical reports, and police reports where available.
When Do I Contact a Dog Bite Attorney?
Here are situations when it's advisable to contact an attorney after a dog bite:
- You suffered long-lasting or permanent injuries
- The dog's owner is contesting liability.
- The insurance company declines to pay for your injuries.
- The insurance company has requested medical records or other statements.
Will I Get a Higher Settlement if I Hire a Dog Bite Lawyer?
Experienced dog bite injury attorneys know how to calculate the value of your injuries accurately. In addition, they'll evaluate the settlement amount offered by the insurance company and can dispute to ensure you get the compensation you deserve. Therefore, working with an experienced attorney will generally increase your chances of getting fair compensation.
Speak with a New York Personal Injury Attorney
If you have been injured in New York, Apicella & Schlesinger is here to help. Give us a call today at (212) 568-4245 for a FREE case evaluation.
Legal Articles Additional Disclaimer
Lawyer.com is not a law firm and does not offer legal advice. Content posted on Lawyer.com is the sole responsibility of the person from whom such content originated and is not reviewed or commented on by Lawyer.com. The application of law to any set of facts is a highly specialized skill, practiced by lawyers and often dependent on jurisdiction. Content on the site of a legal nature may or may not be accurate for a particular state or jurisdiction and may largely depend on specific circumstances surrounding individual cases, which may or may not be consistent with your circumstances or may no longer be up-to-date to the extent that laws have changed since posting. Legal articles therefore are for review as general research and for use in helping to gauge a lawyer's expertise on a matter. If you are seeking specific legal advice, Lawyer.com recommends that you contact a lawyer to review your specific issues. See Lawyer.com's full Terms of Use for more information.