What If My Employer Is At Fault For My Work Injury?
What If My Employer Is At Fault For My Work Injury?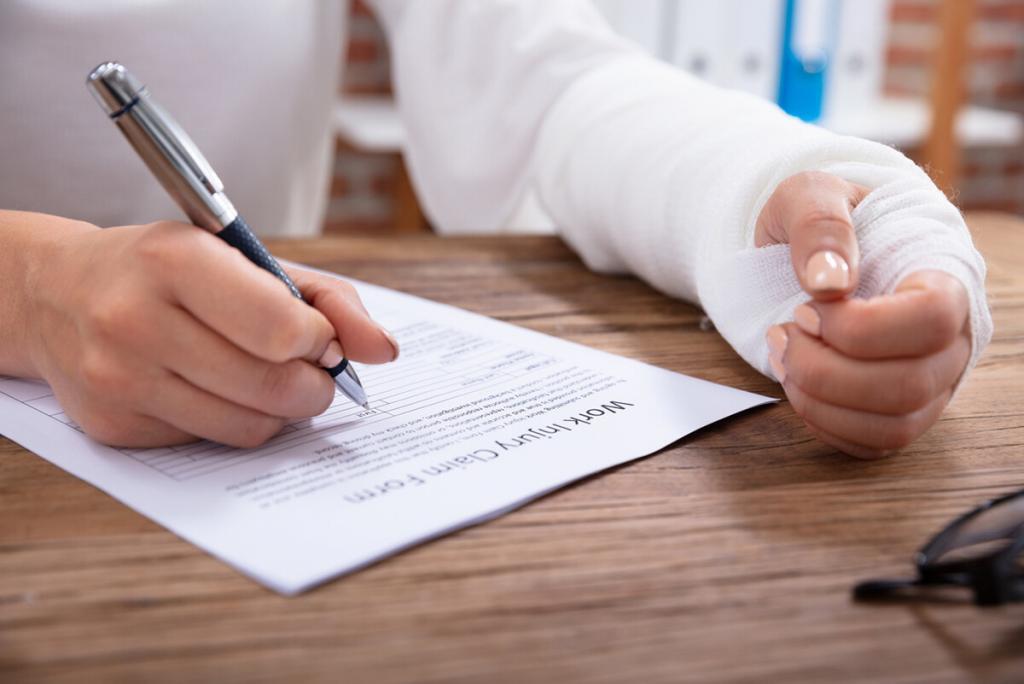 Worker's compensation laws are designed to help injured workers get back on their feet. Even if there is no injury per se, but an illness that results from their work activity, they can still get medical benefits that can help them recover.
However, sometimes, an injured worker may be wondering if they're not better off suing their employer if they are at fault for the accident. Well, that's a more complicated process, and the courts may not always be willing to hear a case.
What Does the Law Say?
Workers comp laws are a no-fault system, so technically it does not matter who is at fault for the injury or illness. This means that even if you make a mistake and injure yourself, you are still generally eligible for compensation.
It also means your employer is protected. If you receive worker's comp benefits, you are effectively giving up the right to sue your employer for personal injury later on. As long as the accident occurs under 'normal' work circumstance, Missouri judges may dismiss a lawsuit, even if your employer is at-fault, as these cases are covered under worker's comp.
When Suing an Employer Is an Option
There are some instances where the at-fault employer becomes liable. For instance, the most common example would be if they intentionally caused you harm, or were negligent to the point where your safety was in danger.
In these cases, you could sue your employer for damages, but you'll also have to bring evidence to prove your employer was negligent, or hurt you on purpose. The burden of proof falls on you, and proving negligence is very difficult, as it usually involves:
Showing the employer knew of any problems or risks, and did nothing to prevent them
Acted carelessly
Cut safety corners for profit
This requires a lot of evidence, especially when it comes to proving they knew someone could potentially get hurt. A St. Louis work injury lawyer may be able to help you gather such evidence.
Additionally, your employer may be liable if the injury itself does not qualify for worker's comp, meaning if you were not on the clock or acting under your work requirements. If you are a plumber, and your employer asks you to go to their home to fix something as a favor, and you get hurt, the worker's comp may not apply. Instead, you may file a personal injury claim against your employer.
What Should You Do?
If you suspect your employer was negligent and at-fault for your work accident, get in touch with a St.Louis workers comp lawyer for assistance. Depending on how much evidence you have, it may be possible to file a personal injury claim.
If not, a lawyer can help you with your worker's comp claim and make sure you get a fair settlement for your injuries.
Legal Articles Additional Disclaimer
Lawyer.com is not a law firm and does not offer legal advice. Content posted on Lawyer.com is the sole responsibility of the person from whom such content originated and is not reviewed or commented on by Lawyer.com. The application of law to any set of facts is a highly specialized skill, practiced by lawyers and often dependent on jurisdiction. Content on the site of a legal nature may or may not be accurate for a particular state or jurisdiction and may largely depend on specific circumstances surrounding individual cases, which may or may not be consistent with your circumstances or may no longer be up-to-date to the extent that laws have changed since posting. Legal articles therefore are for review as general research and for use in helping to gauge a lawyer's expertise on a matter. If you are seeking specific legal advice, Lawyer.com recommends that you contact a lawyer to review your specific issues. See Lawyer.com's full Terms of Use for more information.